Stepping ahead in building your dream career sometimes requires you to leave behind your previous accomplishments. As a fresher, sometimes, you have a vague idea as to where you want to be career-wise in the coming few years. With work and experience, an individual is able to discover his real passion (1) and talents, which helps in giving him/her clarity about their future job role.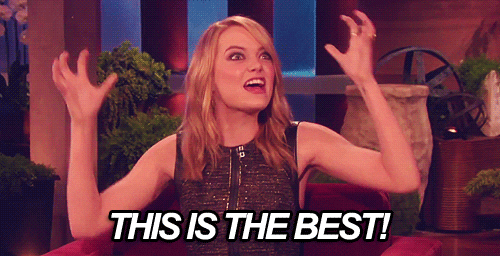 In this article, we'll be attempting to provide you with the best possible answers to 'why do you want to leave your current job' when asked by an interviewer during an interview. You can take reference from the sample answers provide below, which will assist you in forming your answer to the question during the interview with your potential employer.
What Not to Say – Why do you want to leave your current job?
Going ahead to work in a different organization should display your growth attitude. However, sometimes individuals tend to mention the things listed down below that unknowingly shows his negative traits.
1. Trash talking your current or previous employer
2. Depicting that your current or previous job role was worthless
3. Only talking in monetary terms
4. Being stiff and arrogant to the interviewer
How to answer – Why do you want to leave your current job?
Here are some of the answers that will assist in forming answers for your next interview. Remember that these answers must be taken as a source of inspiration in forming your answers and not as a piece of text to mug up.
Answer 1: Explain Your Desire to Learn
"Having worked as a Content Creator at XYZ Company has provided me with an excellent opportunity to grow and learn through experiences at my workplace. I, however, believe its time to learn more, which is only possible if I step out of my comfort zone. By gaining access to the job opportunity as the Content Head of India at your company, I believe I can not only make efficient use of my current skills but also grow with the company with the job role."
Note: Focus on the key elements of the answer, growth, and learning (2).
Answer 2: Your Desire to Change Your Industry
"I've learned a lot of skills in my present job role, but I am looking forward to an opportunity which provides me more challenges as I continue to work on developing my skills and opportunities. Moreover, the XYZ company focusses on fulfilling the economic needs of a consumer, which is excellent, but I am more passionate about assisting in the lifestyle segment. I know that the lifestyle segment is on the opposite end of my current company's niche, but it is something I am passionate about, and I feel its a field where I can excel."
Note: While talking about how you want to walk a different path in your career (3), try explaining the answer with respect to the skills and opportunities you're looking for in your career.
Related: Why are you looking for a job change? 3 Best Answers
Answer 3: Displaying Your Urge to Earn More
"Every person has set their own set of aims and goals they want to fulfill, which can help serve as a source of motivation for doing better in your career. I ensure that I work with utmost hard work and dedication for my work, for which my head's approval of my quality work and my colleagues' appreciation matters a lot. However, a good compensation package and incentive is also a good motivator for me to work harder. I have a zest for selling a product that I have faith in, exceed my goals, and celebrate the victory only once I've completed my task."
Note: You need to be extremely careful by choosing your wording while talking about higher compensation. Try talking about how rewards and incentives help in boosting your work efficiency. 
Some other acceptable answers for Why do you want to leave your current job:
These are few of the most effective and acceptable reasons for leaving a job at an institution. Here, take a look at the given below list of reasons that you can give while answering the 'why do you want to leave your current job'.
Expressing your desire to learn more

Expressing your aim of gaining more responsibilities in your job role

Expressing your wish to relocate to another city

Expressing your desire to change your field of career

Expressing your aim of improving your work-life balance

Expressing your desire look for career growth, and more
Conclusion
Overall, these were some of the best tips and tricks are given along with the sample answers that you can take inspiration from while answering the 'why do you want to leave your current job' question in an interview. Ensure that you smell of confidence and do not portray a bad image of your current employer in any way to your new potential employer. No one would like to hire an individual who has the tendencies of trash talking about their employers in the near future.