A job specification describes the expertise, skills, and abilities that an entity needs to perform a task. It also covers general health, mental wellbeing, intellect, aptitude, intellect, judgment, leadership skills, emotional capability, ability to adapt, versatility, principles and morals, etiquette and innovation, and so on.
Purpose of Job Specification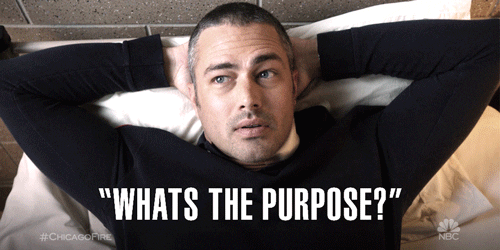 Definition based on job role, job specification allows applicants to determine if they are qualified to apply for a given job opening or not.

It allows hiring an organization's staff to realize what level of competence, attributes, and collection of features an applicant will have to make him/her fit for the job opening.

Job Specification offers comprehensive information on each position, including work duties, required technical and physical skills, communicative skill, and much more.

It aids in choosing the most suitable candidate for a given position.
Importance of Job Specifications
The value and intent of the job definition is a detailed understanding of a job's details. As jobs and internships can be of various types and always require a different skill set for a different role to get the maximum from a particular position.
Job specification provides essential details related to the job like knowledge & skills, prior work expertise, managerial experience, personality traits, etc. which would help an employee achieve the goals of a job. 
As a recruiter, job specification determines the guidelines. On the basis, the company can recruit and pick the best applicant who is best suited for the job.
Besides finding a perfect candidate or employee/intern for a firm, job specification can also be used for screening of resumes, and only shortlisted candidates will move further in the process.
Job description v/s Job specification
Job description and job specification are two vital parts of job analysis. Both sets of data are highly crucial for finding the best match among work and talent, assessing results, and identifying training needs, and calculating the value of a given job.
Job Description
Job Description provides simple career-related data valuable for advertising a particular job and recruiting a pool of talent. It contains details such as:
Job overview

Job venue

Reports to and from staff

Purpose and goals of a position

Tasks and duties to be conducted

Conditions of employment

Devices, and types of machinery to be used

Threats involved
Job Specification
A structured description detailing the primary duties and responsibilities of a role or other relevant functions. It contains details such as:
Qualifications

Experience

Training

Dexterities

Responsibilities

Emotional Aspects

Sensory Requirements
Job Specification – Merits
Getting a detailed job specification has many benefits:
The work definition illustrates all the technical details required to get the job done at its finest.

HR administrators may use job descriptions as a guide for assessing workers and providing them with the necessary training.

It provides the HR administrators a threshold and a structure for selecting the best opportunities.